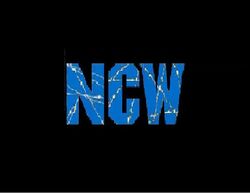 Northern Carnage Wrestling (NCW) (previously National Championship Wrestling and National Cartoon Wrestling) is an independent wrestling promotion that is also the smallest wrestling promotion in the entire Fiction Wrestling Multiverse. NCW is based on hardcore, strong style, purorseau, lucha libre, shoot and professional wrestling. The promotion consist of various fictional wrestlers, most of which in a need of reboot, and OCs.
Company History
Edit
NCW was founded as an NWA titled promotion in Philadelphia, Philadelphia. It was meant to be one of the many reboot attempts of Extreme Championship Wrestling (ECW) going on at that time (Extreme Rising, House of Hardcore, etc.). However, it was a big time flop and the promotion was put up on sale in late 2012. That's when DXP bought the promotion for the low price of $3,119 and quickly remodeled the territory. First, he moved the base of operations to the former Steel Mill Town of Johnstown, Philadelphia, not far from Pittsburgh, Philadelphia. Later, he signed on various wrestlers like Ash Ketchum, Ben Tennyson, Danny Phantom and unknown wrestlers from NWA's Pro Bending Wrestling (PBW) including Korra, Bolin and Mako. NCW quickly grew both literally and metaphorically. DXP then decided in December of 2012 the next step was to make NCW independent, dropping it from under NWA's wing. Its last NWA-NCW show was on December 30, 2012.
After a few week hiatus NCW returned as National Championship Wrestling on January 12, 2013 on its own. its first few weeks were met with financial issues but NCW manages to crawl its way into its first pay-per-view No Way Out. After the event NCW creeped its way into popularity, making some noise. After a few successful months NCW met its first major roadblock. (Young) Gwen Tennyson, then at the time was signed to NCW. She, however, disliked DXP's poor paychecks and how the NCW Women's roster was "given the boot". After weeks of verbal conflict Gwen Tennyson walked out on NCW, as well as many of its female locker room with the exception of Korra, Katniss Everdeen and Jazz Fenton. Jazz would later leave as well. DXP would then erase NCW's Women's Division and gave Korra and Everdeen matches with male wrestlers, thus NCW become the first inter-gender promotion.
That summer NCW was able to hire more talent and began calling them wrestlers, not superstars, thus breaking the norm once more in the FWM. This would give way to NCW going to bigger venues, gaining more money and pay checks rising. DXP was able to restart NCW's woman's division and that included a temporarily resigned Gwen Tennyson. NCW also brought in The Houses. This would turn into NCW's lifesaver as the Rookie Revolution decided to attempt and claim NCW, boosting ratings. At WrestleWars, NCW saw one of its biggest television audiences, who also saw a great blunder. A match between Ripley and Gwen was scheduled, this turned into a fire deathmatch. The match turned out to be a little too violent as NCW was attempting to top CCW's Sadistic Madness Match from Meltdown between Gwen and Chell. This included Gwen having to use her own magic powers to protect herself, this followed with a lawsuit from Gwen Tennyson, who walked out on NCW a second and indefinite time, as well as receiving immediate cancellation of future pay-per-views on that network. NCW lost some talent and audience as well.
Due to these setbacks NCW at first was going to cancel future pay-per-views but thanks to another network, NCW pay-per-views were rescheduled. The first being Destined Glory (formerly Road to Glory). NCW also reformed its wrestling, lowering ultra violent wrestling in place for Lucha Libre, a high flying, risk taking and fast pace format NCW has enjoyed lately. NCW has also started to pay for full health coverage in case of injuries on job.
In January of 2014 NCW celebrated its One Year Anniversary at the NCW Arena in Johnston, Philadelphia. A major milestone for the company. NCW also announced their new developmental territory named XW (Xtreme Wrestling) in early February and started operations in early March.
However after Malice, NCW took a hiatus from activity due to technical issues, The lighting used for live events had been destroyed during a truck accident in May. The entire summer was a "drought" in the promotion.
NCW returned from hiatus however in August with one final episode of Prime, before being temporarily discontinued due to the limited time window left for the year. NCW debut a new system for the remainder of the year, which featured two shows a month. Starting with At The Corner of Napoleon & Market, which has been greatly praised. NCW's next event was WrestleWars 2014. The event was the largest live crowd ever to witness a NCW event, and to the surprise of everyone, the pay-per-view went off without a hitch. In November, NCW aired from the Hammerstein Ballroom in New York City with Aftermath, which didn't do as well as expected. But its final event of 2014, Barb Wire Beauty, did very well. The first NCW event in New Jersey and the first all woman's show in NCW, it was the starting point for a expected great year in 2015.
However, NCW didn't live up to the great expectations, for it has only produced four shows in total. Multiple wrestlers left NCW in factor of better pay and NCW was in a need of a re-haul technically. It failed to relaunch its flagship show, Prime, and its marquee event WrestleWars III was a major flop when it came to pay-per-view buys. NCW went into planning for a complete re-haul. Just before the new year, NCW announced that DXP was stepping down temporarily from day to day operations of the company, an interim is planned to be announced at the Three Year Anniversary Show.
Following The Three Year Anniversary Show, it was announced that former NCW wrestler Steve "Streak" Chamberlin had taken over the day to day operations of NCW in DXP's absence. Following the announcement, he changed the stipulations of regular NCW matches which until 2016 had been in a "No Holds Barred" situation.Streak added a 20 count that is used in ROH & NJPW, along with allowing rope breaks to stop a pinfall or break a submission.
In Year 5 of NCW's operations, Streak and his Three Rivers Syndicate faction took over management of NCW Prime, while DXP retained control over NCW Electic. Has such match rules and format were different as both had differing management styles. Beginning in June of Year 5 it was reported the two brands were conduct separate touring schedules and have entirely separate production teams. In June of Year 5 NCW held its first live PPV outside of the United States with International Insanity at the SSE Hydro in Glasgow, Scotland, UK. It also was the largest attendance figure for NCW to that point at over 10,000 strong in the building.
Match Rules
Edit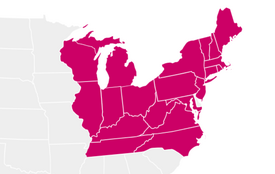 NCW Prime singles matches are contested under the following rules laid out by the Three Rivers Syndicate:
20 second count
5 second rope break
Pinfall or Submission
Failure to follow the listed rules & interference will lead to a instant DQ
Matches contested within set time limits. 15 for TV/PPV matches, 30 for TV championship matches, 1 hour for PPV TV matches
NCW Electric singles matches are contested under far more relaxed rules laid out by DXP:
5 second rope break
Pinfall or Sumbission
Referee can determine if there is a need to call off the match
Matches contested within following set time limits. 15 for TV/PVV, 30 for TV championshop matches, 1 hour for PPV TV matches
ccomplishments
Edit
Main Roster
Edit
As of November 26th, 2018
Championship
Current champion(s)
Reign
Date won
Days
held
Location
Notes
NCW Heavyweight Championship
Sokka
3
Johnstown, PA
Defeated Crash Bandicoot In A Loser Leaves NCW Match On Prime.
NCW Television Championship
Renton Thurston
1
Johnstown, PA
Won In A Fatal Four Way At Rejuvenation.
NCW Hypersonic Championship
Drew Cage
1
Glasgow, Scotland, UK
Won In A Ultimate X Match At International Insanity
NCW World Tag Team Championship
Frozen Asylum
2
Johnstown, Pennsylvania
NCW Women's Championship
Tsubaki Nakatsukasa
1
Johnstown, Pennsylvania
Won In A 20 Women Royal Rumble At Rejuvenation
NCW Spirit Championship
Lucia Sycroin
1
Johnstown, PA
Won In A Gaunltet Match At Rejuvenation
NCW Women's Tag Team Championship
Sweet Diva
(Sakura Hagiwara and Elena Miyazawa)
2
Glasgow, Scotland, UK
Defeated The Miyazaki Maidens In A Mini Tournament At International Insanity
Other Accomplishments
Edit
| Accomplishment | Latest Winner | Reign |
| --- | --- | --- |
| Road to Glory Series | Jesse Alvarez | June 30, 2015 |
Allegheny Mountain Wrestling
Edit
As of June 30, 2016.
Championship
Current champion(s)
Reign
Date won
Days
held
Location
Notes
AMW Championship
Johnny Alvarez
1
April 1, 2016
84
Connellsville, Pennsylvania
Defeated The Big Time at AMW: A Golden Night to become the inaugural champion.
AMW Mountaineer Championship
Adam Price
1
April 1, 2016
84
Connellsville, Pennsylvania
Defeated Hernan Ortiz and Titan Blake in a Triple Threat Elimination match at AMW: A Golden Night to become the inaugural champion.
AMW Tag Team Championship
NexGen
(Yaseen Khan and Ismail Khan)
1
April 1, 2016
84
Connellsville, Pennsylvania
Defeated Team D.E.A.D., Armed Vanguards and The Outlast in a Fatal 4-Way Tag Team match at AMW: A Golden Night to become the inaugural champions.
AMW Females Championship
Holly Storm
1
April 1, 2016
84
Connellsville, Pennsylvania
Defeated Evelyn Cano at AMW: A Golden Night to become the inaugural champion.
Pay-Per-Views
Edit
| Month | Pay-Per-View Name |
| --- | --- |
| January | Three Year Anniversary Show |
| February | No Way Out |
| April | Rejuvenation |
| June | International Insanity |
| July | High Voltage |
| August | Destined Glory |
| October | WrestleWars IV |
Supercard Events
Edit
Ultra Clash (September)
Massacre on 34th Street (December)
Living Dangerously (March)
At The Corner of Napoleon & Market
Aftermath
Barb Wire Beauty
Anniversary Shows
Main Roster
Edit
Male Wrestlers
Edit
Aang (Avatar: The Last Airbender)
Ash Ketchum (Pokémon)
Atticus Brown (OC)
Ben Tennyson (Ben 10 series)
Bolin (The Legend of Korra)
Brad Carbunkle (My Life as a Teenage Robot)
Christopher House (OC)
Chris L. Walker (Outlast)
Cody Hida (Digimon)
Danny Phantom (Danny Phantom)
David Williams (OC)
Eddie Gluskin (Outlast)
Evan Din (OC)
Frank West (Dead Rising)
Garry Newman (Garry's Mod)
Garth Algar (Wayne's World)
Henry Wong (Digimon Tamers)
Hiccup Haddock (How to Train Your Dragon)
Hirokazu Shiota (Digimon Tamers)
Jack House (OC)
Jason Krueger (OC)
Jesse Alvarez (OC)
Kenta Kitagawa (Digimon Tamers)
Kevin Kenneth (OC)
Lance Ofioa (OC)
Mako (The Legend of Korra)
Nathan Stone (OC)
Richard Trager (Outlast)
Roadkill (OC)
Samuel Kenneth (OC)
Sokka (Avatar: The Last Airbender)
Takato Matsuki (Digimon Tamers)
Vaas Montenegro (Far Cry 3)
Wayne Campbell (Wayne's World)
X-Virus (OC)
Female Wrestlers
Edit
Tag Team / Stables Division
Edit
Tag Teams Edit
Acid Rain — Allison Wilson and Knives Chu
Frozen Asylum — Jason Krueger and David Williams
Frozen Rush — Asui Hikaru and Tammy Blake
Montreal's Finest — Maxine and Remi Boredeaux
Rika Nonaka & Ellen Ripley
Samoan Stone — Lance Ofioa and Nathan Stone
Sweet Diva — Sakura Hagiwara and Elena Miyazawa
Team D.E.A.D. — Kevin and Samuel Kenneth
Team HeroKazu — Hirokazu Shiota and Kenta Kitagawa
Wayne's World — Wayne Campbell and Garth Algar
Whiteout — Velvet and Lillian House
The Outlast — Richard Trager, Chris Walker, and Eddie Gluskin
Other Personal
Edit
Name
Tenure
Brand
Notes
Asui Hikaru
April 2, 2016 – present
AMW
Trainer
DXP
January 12, 2013 – present
Prime / Electric
Majority owner
Jesse Alvarez
February 27, 2016 – present
AMW
Head of AMW
Jim Molineaux
January 12, 2013 – present
Prime / Electric
Senior referee
Joel Gertner
January 12, 2013 – present
Prime / Electric
Backstage interviewer
Joey Styles
January 12, 2013 – present
Prime / Electric
Lead commentator for Prime, Electric and pay-per-views
Backstage interviewer
John Finnegan
January 12, 2013 – present
Prime / Electric
Referee
Mike Kenneth
May 19, 2014 – present
Prime / Electric
Referee
Noah "Spoony" Antwiler
October 4, 2014 – present
Electric
Color commentator for Electric and pay-per-views
Backstage interviewer
Nostalgia Critic
September 30, 2013 – present
Prime
Color commentator for Prime and pay-per-views
Backstage interviewer
Pee Wee Moore
January 12, 2013 – present
Electric
Referee
Sinister Minister
TBD
TBD
Manager
Steve "Streak" Chamberlin
January 14, 2016 – present
Prime / Electric
Minority owner
General Manager
Steven Prazack
January 12, 2013 – present
Prime / Electric
Backstage interviewer
Tenth Doctor
January 12, 2014 – present
Prime
Color commentator for Prime and pay-per-views
Backstage interviewer
Troy Davis
January 10, 2016 – present
Prime
Referee
Varrick
January 12, 2014 – present
Prime
Manager of Aang
External Links
Edit